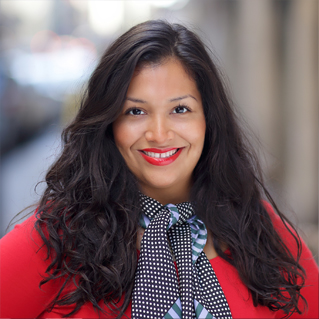 DENISSE CHAN
Program Leader
Denisse Chan is a licensed nutritional coach and a chef who works with her clients and program attendees within a paradigm of building effective health strategies and developing the discipline required to embrace solid nutritional choices. Ms. Chan has worked with women who were the victims of domestic violence, empowering them to embrace their self-esteem and teaching them to make healthier life choices.
Ms. Chan is bilingual, Spanish/English and has developed extensive programs for the Fairfield County, Connecticut, and New York regions, in which she coaches participants to set effective goals, monitor progress, celebrate their victories and ultimately take greater control of their lives.
Ms. Chan is the mother of two and resides in Connecticut. She has extensive involvement with a variety of charitable ventures in her community. She began developing her expertise by helping her neighbors and fellow congregants at the Stanwich Congregational Church.Ms. Chan's love of all things nutritional, combined with her skill as a chef and her concern for people creates a unique approach to coaching. She is a Synergy coach and program leader and is delighted to share her passion for personal transformation.