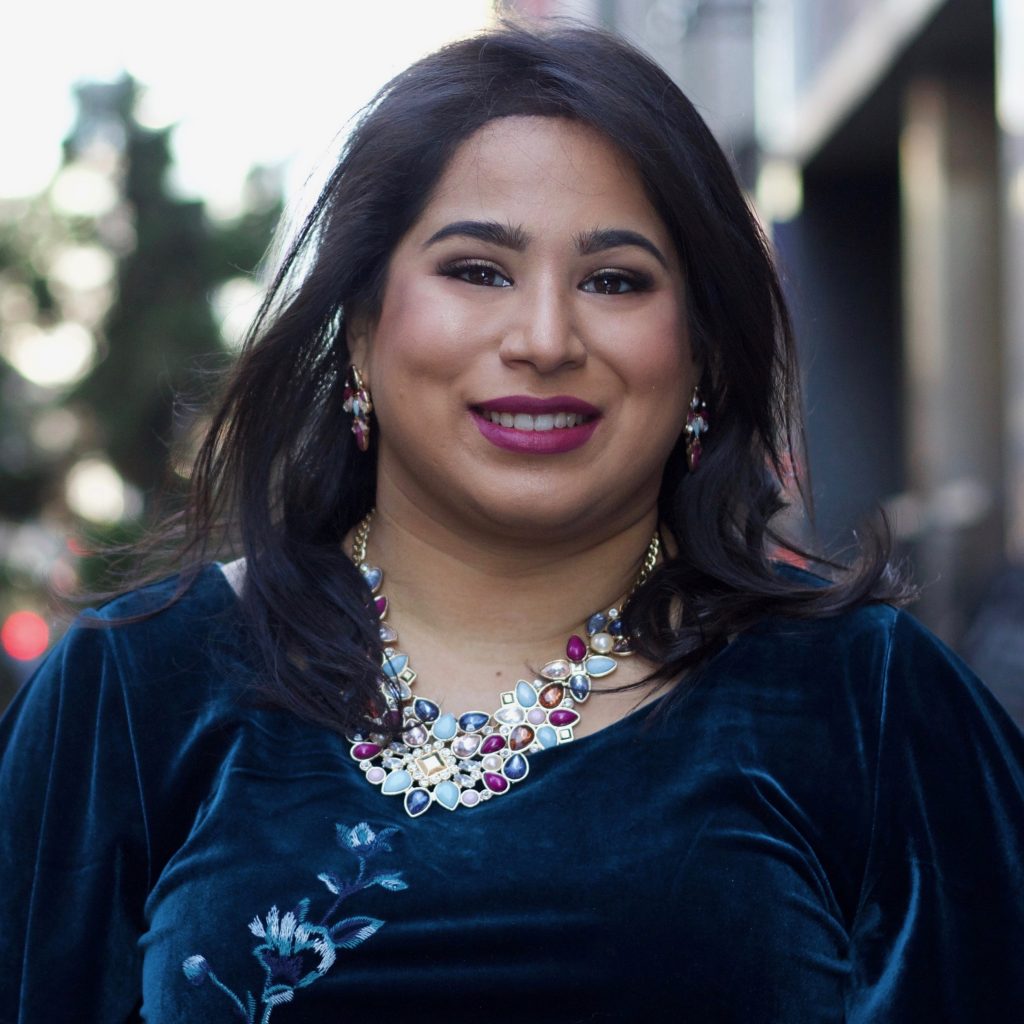 SAMIRA DUJA
Program Leader
For over 15 years, Samira Duja, Pharm.D., has practiced as a licensed pharmacist and a leader in health-system pharmacy. Her experience includes training newly hired pharmacists & pharmacy technicians, providing lectures at pharmacy schools, leading Continuing Education lectures, preceptor for pharmacy students on rotations, providing community drug talks on medication management, and been an integral team member in the implementation of Electronic Medical Record System.
Her commitment is to contribute and make a difference in our world by promoting personal health, disease prevention, and medication management. Her vision is to inspire people in advocating for their health and promote safety with managing medication use. She continues expanding her vision by learning more holistic practices in medicine. She is a graduate from the Institute for Integrative Nutrition with a certification in Health Coaching. She is also a current student at Arbor Vitae School of Traditional Herbalism and an aspiring Clinical Herbalist.
Some of her professional and personal accomplishments include:
Doctor of Pharmacy from St. John's University
Residency trained in Health-System Pharmacy Administration
Licensed Pharmacist in NY, NJ, and TN
Certified Pharmacy Self-Care Specialist
Serves on the board of the St. John's University alumni chapter of Lambda Kappa Sigma Pharmacy Sorority
St. John's Pharmacy Clinical Skills Competition winner and competed nationally at ASHP's Midyear Clinical Skills Competition
Providing lectures in Medication Safety to over 200 students at University of Tennessee
Credentialed EPIC Willow trainer
Marathon finisher for New York City, Chicago, and Berlin marathons
New York Road Runner Volunteer Leader
Finisher for over 20 half marathons and 60 races total
Spartan Sprint finisher
Dr. Duja is an American citizen with Bangladeshi heritage and lives in Long Island. She is currently the Pharmacy Coordinator at a community based hospital and a full time student at Arbor Vitae School of Traditional Herbalism. She also serves as a mentor for pharmacy students at her alma mater at St. John's University.