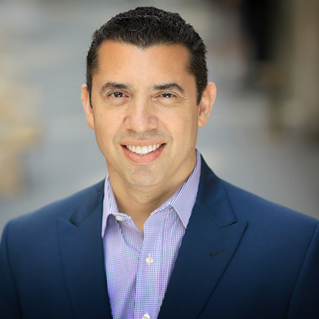 ANGEL NARANJO
Managing Director
Mr. Naranjo specializes in empowering executives, teams and organizations to create extraordinary results by having them break through obstacles that have been limiting their effectiveness and allowing them to unlock untapped potential. He has been acknowledged by top executives for his ability to grasp complex issues quickly and empower others to identify and cultivate winning business solutions. He has advised clients in the air services, defense, technology and healthcare industries globally. He has also trained, facilitated and spoken before thousands of people since the Synergy Group's inception empowering people from all walks of life to step powerfully into leadership roles.
Mr. Naranjo served as a successful corporate banker through 2009. Throughout his banking career he worked to implement culture change within a financial services environment as well as empower staff to drive results. As a successful executive, with an emphasis on team building, communication, leadership skills and relationship effectiveness, Mr. Naranjo motivated staff to take risks and produce breakthrough results in personal productivity as well as fostered collaboration, cooperation and partnership among team members. His corporate banking advisory experience spans a range of industries including financial services, aviation, retail, manufacturing, and energy industries throughout North America, Latin America, Central and Eastern Europe and Asia.
Mr. Naranjo holds a Master of Business Administration from the Stern School of Business at New York University and a Bachelor of Engineering from Stevens Institute of Technology. He is fluent in Spanish, Portuguese and French and has the distinction of having coached executives and business leaders from a broad range of cultural and geographic backgrounds.