Level 1, Breakthroughs to Success, is a series of masterfully conceived and executed workshops – always delivered with heart. The leaders create a safe, confidential space and lay out a framework for inquiry for participants from all cultural, racial and religious backgrounds, ages and levels of academic and professional accomplishments. In a relatively short time, through a combination of discussions that pose questions, experiential exercises and feedback from the coaches and participants, attendees develop powerful, personal and transformational insights.
It's the best gift you will ever give yourself.
Level 1, Breakthroughs to Success, is a laboratory for self-discovery and awareness that is engaging, exciting and lasting. This journey includes stimulating processes, creative interactions and personalized coaching. We address issues such as trust, personal awareness, effective listening and challenges that limit us. You experience forgiveness, make peace with your past experiences, attain new levels of self-expression, enhance relationships and appreciate your accomplishments and successes. We are all a product of our personal journey through culture, media, gender, age, health, etc. You will 'clean house' and let go of anything that's holding you back.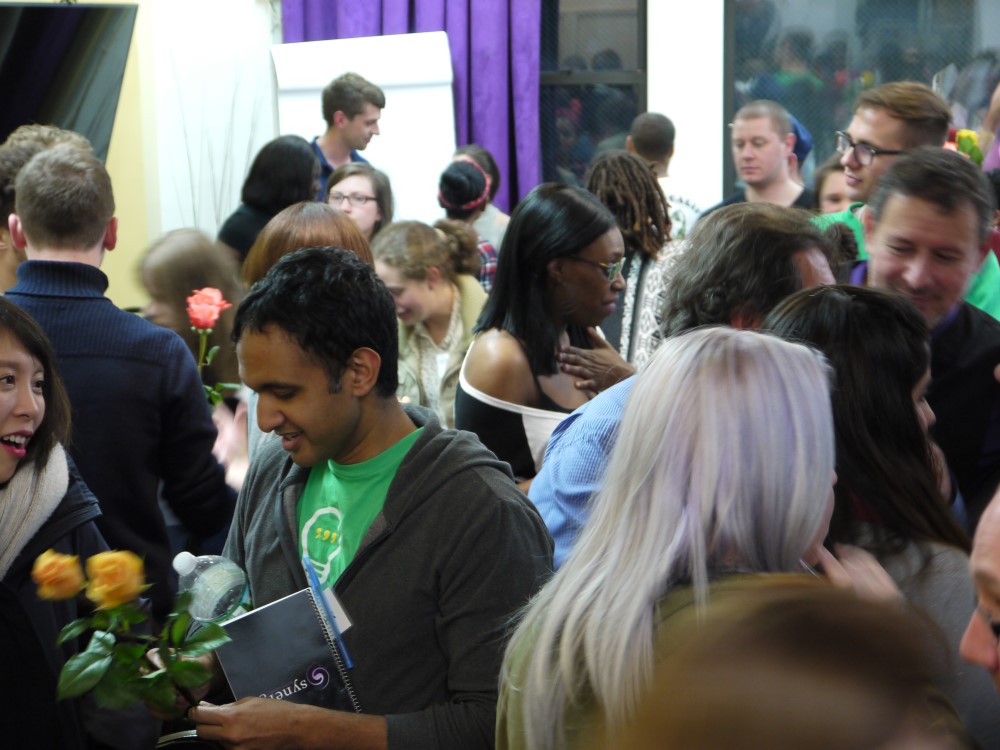 Level 1, Breakthroughs to Success, is a powerful and lasting weekend to close the gap in your life – the gap between what you've created so far and what is possible for you in the future. It's an experience you share with like-minded human beings striving to be the best version of themselves in all areas of life. Many of these relationships can last a lifetime.
Let's build the next level in YOUR life!
Today there are thousands of graduates of Synergy Education's powerful work who are building a loving and compassionate world around us. You will impact more of what matters to you. Please join us and let's create together – an exciting journey awaits you!