WHAT IS THE SYNERGY BASIC PROGRAM?


It's the best gift you will ever give yourself.

The Synergy Basic is a laboratory for self-discovery and awareness that is engaging, exciting and lasting. This journey includes breakthrough processes, creative interactions, life-altering exercises and personalized coaching. We address issues that impact us all such as trust, personal awareness, effective listening and blind spots that get in our way. You experience forgiveness, make peace with your past and live with gratitude and grace. We are all a product of our personal journey through culture, media, gender, age, health, etc. You will 'clean house' and let go of anything that's holding you back.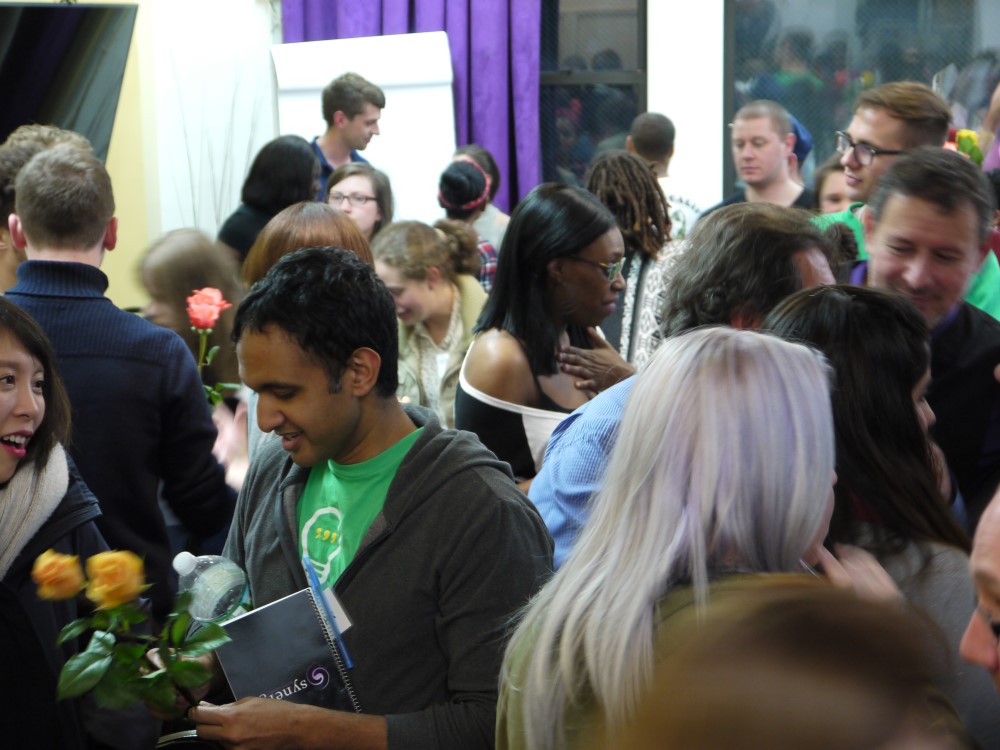 The Synergy Basic is a powerful and lasting weekend to close the gap in your life – the gap between what you've created so far and what would be possible if you were completely free and passionate. It's an experience you share with like-minded human beings striving to be the best version of themselves in all areas of life. Many of these relationships can last a lifetime.

Let's build the next level in YOUR life!

Today there are thousands of graduates of Synergy Education's powerful work who are building a loving and compassionate world around us. You will impact more of what matters to you. Please join us and let's create together - an exciting journey awaits you!
Enhanced sense of vitality and spirit
Expanded productivity and a profound satisfaction in accomplishing what had seemed impossible before
Increased ownership and accountability for performance and results
Deeper and richer texture to life by unleashing your creativity and passion
Interactive Group Discussions
One on One Discussions between Participants
Small Group Exercises
Closed-Eye Processes
Voluntary Sharing
Interactions with the Synergy Trainer
Thursday 7pm-11pm
Friday 7pm – 11pm
Saturday 10am – 7pm
Sunday 10am – 7pm
Wednesday 7pm – 10pm
Age 18 and over
Basic Tuition: $395 (normally $495)
Pre-Register for the Basic & Advanced: $1,295
Synergy's Transfer and Refund Policy
All tuition paid is 100% non-refundable and non-transferable

January 07, 2021 - January 12, 2021
February 04, 2021 - February 10, 2021
March 04, 2021 - March 10, 2021