What is the Synergy Journey of Mastery?
The more we learn and understand about ourselves the faster we grow and manifest what is important to us. The Synergy Journey of Mastery is the culmination of our curriculum and the opportunity to move through life with grace and ease.

The journey through our curriculum builds from the Basic to Advanced to LP and finally Mastery. As you know in the LP you stretch, you make promises and declarations and have the chance to accomplish more than ever before at work, at home and in your community.

In the Synergy Journey of Mastery you will accomplish more, be more productive and more effective but in a different way – not from the press. You will actually approach this in a peaceful, calm, reflective, balanced way. You will live your life purposefully, with joy and freedom and with a connection to your spirit and heart.

The Synergy Journey of Mastery is a journey where you immerse yourself and study the 'Seven Pillars of Living', from which all Masters operate. It will support you to calmly create the roadmap of the rest of your life.We are in synergy with the universe when living from these seven pillars.

The Synergy Journey of Mastery takes place over 4-5 months with various weekend sessions. The sessions focus on and dig deep into the following topics :
Living a Life of Abundance
Master money and time
The key to powerful relationships
The outdoor challenge day – being unstoppable!
Sex, Intimacy and Your Body - transform your relationship with you
Spirituality - Forgiveness and Gratitude
Living Your Legacy with Authenticity, Creativity and Peace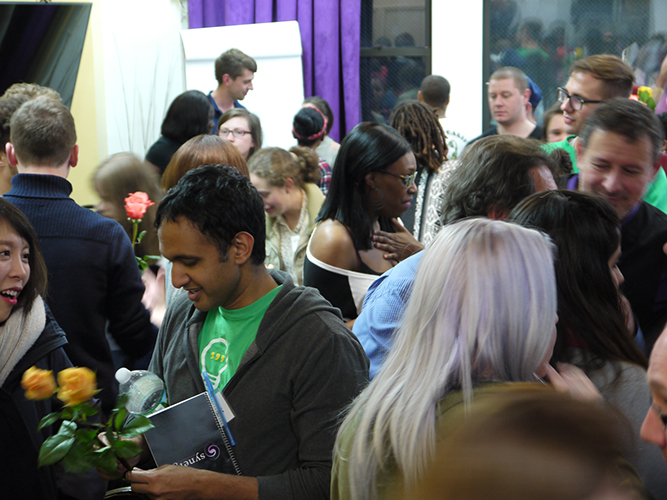 Sessions for the Synergy Journey of Mastery :
Create a life of abundance and prosper in every area
Live with a deep connection to your self-esteem and peace of mind
Develop new tools and practices to get the results you want!
Reduce procrastination and stop selling out on the things you want!
Powerfully generate your own personal brand of success
Are you living a First Class life?
Create honest and intimate communication with everyone – be the author of your relationships
Live connected to appreciation naturally and freely
Live in acceptance and forgiveness – let go of the past without surrendering
Being Unstoppable
Are you stepping forward or standing still in critical areas of your life?
Are your choices supporting or hampering your success?
Experience a breakthrough in teamwork, leadership and strategic thinking
transform your relationship with YOU and live in freedom!
Nurture and enhance connection and intimacy with others
Love your body! Release long-held judgments and criticisms about your body
Live with freedom
Forgiveness and Gratitude
Access a spiritual transformation with grace and ease
Do you want peace and love or do you want to be right?
You can't fulfill your purpose in life without a life of self-reflection
What is your destiny?
What will you leave behind in the hearts and minds of others?
"The goal isn't to live forever, the goal is to create something that will"
Synergy Journey of Mastery 5 Dates –
February 23, 24, 25
March 17
April 7, 8, 28
May 19, 20
June 9, 22, 23, 24
NOTE: If you cannot attend one of the sessions you may attend the same session during the next round of the program. We are committed that everyone experience all 7 sessions. The tuition for the Synergy Journey of Mastery is $2,495 ($495 deposit and then $333 per month). Couples participating together may receive a discount of $200 each.
Prerequisite :
Prerequisite is the Synergy LP.