My favorite thing to tell someone about Synergy is that nobody "needs" it. As a freshman in college, with good grades, wonderful internships, and many amazing friends, I didn't think I needed it either. So for starters, Synergy is definitely not about necessity, it's about wanting to shift some things in your life that have been a little stuck. Maybe you know about them, and maybe you've lived with them for so long that they just seem to be an unchangeable aspect of existence. I can tell you right now, with confidence, that they are not.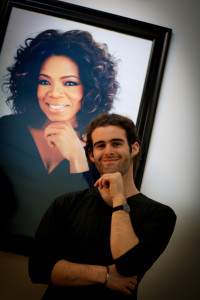 I absolutely could've continued on as I had been, but now that I know how to live differently, how to blast past my comfort zone to tackle the things I want to achieve, there is no going back. Life has been different since Synergy. Living with authenticity and honesty is something I could've never imagined, because I didn't know any differently! Approaching the world with all my secrets out in the open, I was able to open my heart, bringing me closer to friends and family in a way I never expected possible. My life is not without its challenges, but I'm operating from power, confidence, and authenticity, and couldn't be more excited for what's to come. My life's potential has become limitless.
These were all new things for me, and it took the support and guidance of my friends and mentors at Synergy to maximize the potential of my life. Life has been different since Synergy, and I think about it every day. I wouldn't have it any other way.